2018 BOARD OF DIRECTORS
The GDPCC is governed by an elected board. Directors are voted in every two years.
Key local USPS employees are also appointed board positions. ​
Executive Board of Directors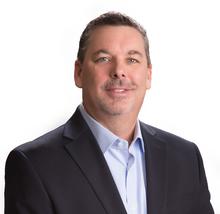 ALLEN AVEN
Vice President Sales and Marketing, G&C Direct Mail Marketing
Allen Aven has been part of the direct mail and marketing community for over 25 years. Currently a consultant to the mailing and marketing community working with a variety of businesses, promoting and advising on direct mail and marketing initiatives and specializing on streamlining their data quality requirements. Throughout his career, he has been active in the community volunteering for the charity organization, Captain Hope's Kids, advisory board member for Eastfield College and current Committee Chair for the USPS PCC Advisory Council for Membership Committee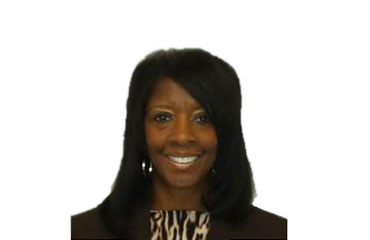 YULONDA J. FRANCIS-LOVE
Postal Co-Chair and USPS Postmaster, Dallas TX
Yulonda Francis-Love started with the USPS as a letter carrier in Los Angeles California in 1989. After 27 years of service and holding fulfilling many different roles, she was sworn in to the position of Postmaster of Dallas Texas in August of 2015. She oversees an annual budget over $167 million and servicing nearly 1.3 million residents. She spends her time making sure things are running smoothly and properly, but her duties vary daily. Not only is she dedicated in her role as Postmastes, she is duly dedicated in her position on the GDPCC board.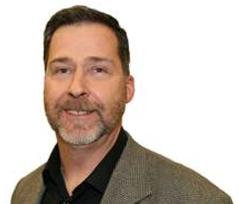 CHRIS LEITNICK
Industry Vice Co-Chair and Strategic Accounts Executive at Color Dynamics
Chris Leitnick is a Strategic Accounts Executive at ColorDynamics in Allen TX. ColorDynamics is an established, award-winning commercial and direct mail printer with web offset, UV sheetfed, medium and large-format digital presses. Chris has held similar positions at Specialty Print Communications, ABGI, Freedom Graphic Systems, Japs-Olson and RR Donnelley. Chris has held leadership positions as President of the Dallas Chapter of the Direct Marketing Association iand GDPCC Industry Co-Chair. He has 33 years of experience in direct mail creative, production and sales. He has been a member of the GDPCC for 10 years and is currently the industry vice co-chair. Chris enjoys working on commissioned portraits and reclaimed wood art and has been married for 27 years with 3 sons.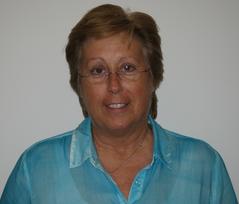 CHRIS SLAUTER
Treasurer and Vice President, Sales at Compact Information Systems
Chris Slauter is the VP of Sales for Compact Information Systems. She has worked in direct mail and database marketing for 26 years and has also been a speaker at many PCC and DMA functions and conferences. Chris has been a member of the GDPCC for 7 years.
SUSAN WILSON
Secretary and Regional Sales Manager at RR Donnelly Logistics-International Services
Susan Wilson is the Regional Sales Manager for RR Donnelley's International Mail company. As a USPS PQW, Susan sells the USPS products IPA and ISAL. Susan has been in the international mail industry since 1987 working directly with customers from California to Florida. She's a current GDPCC board member, a member of the Fort Worth PCC and on the board of the AMSP-Southwest.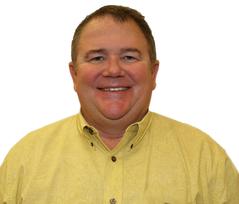 RONNIE EWERS
Membership Chair and Managing Partner, EQ3P Partners
Ronnie Ewers is a managing partner in EQ3 LLC which provide services to some of the country's major marketers in Postal Optimization. Services include commingle, co-palletization, co-mail and modifying sortation schemes to maximize postal discounts. Before EQ3, Ronnie worked at World Marketing, formally LEE Marketing Services, for 30 years. He is currently serving on the Greater Dallas PCC Board of Directors and is responsible for the membership activities. Yearly, he attends the National Postal Forum and currently on the board for MFSA-SW. In 2003, he was presented the Ed Helsley Memorial Award which is the highest award from MFSA Southwest and has been past President twice of that organization.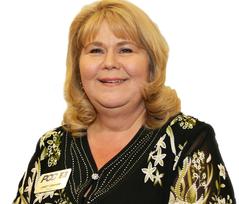 JANET GRAHAM
Newsletter Chair and Senior Customer Service Manager at Pitney Bowes Presort Services
Janet Graham is Senior Customer Service Manager for Pitney Bowes Presort Services in Arlington, TX. She has been with PBPS since December 2010 and has been associated with Corporate Mail Services, Print Management and various Direct Mail services for over 25 years. Janet is the Events Planner for Northview Baptist Church and works freelance in Graphic Designing for friends, family and community events. She currently serves on the GDPCC Board of Directors as Editor of the GDPCC Highlights newsletter and an active PCC member for over 25 years.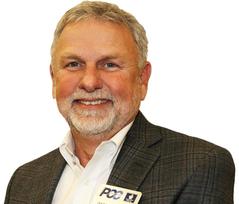 DARRYL CREMER
Golf Event Co-Chair and Vice President & General Manager at Pitney Bowes Presort Services
Darryl Cremer is Vice-President and General Manager of Pitney Bowes Presort Services (PSI) a position he has held for 10 years. He has previously been a member of the National Association of Presort Mailers, the National Association of Fleet Management, Variety Club and Junior Achievement. He has been a member of the GDPCC for many years, he has served on the GDPCC Board for 18 years, serving 2 years as Industry Co-Chair; he chairs the annual Golf Classic and the Night Out With the Rangers, both popular networking events. Darryl was the recipient of the 2005 Ruthie Award and a previous winner of the PCC Volunteer of the Year award. ​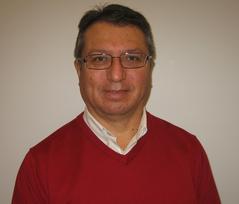 BOBBY CASTILLO
Public Relations Chair and Corporate Facilities Representative at Vistra Energy
Robert J. Castillo, CMDSM, works with Vistra Energy in the Dallas corporate office managing mailing operations for more than 25 years and has served as a national speaker and consultant in the mailing and shipping industry. He has been a long-term member of the GDPCC and board member since 2010. Castillo was the recipient of Management and Customer Service "Excellence Awards" from EFH and Lone Star Gas Company. The United States Postal Service awarded him with the 2000 Postal Southwest Manager award. He received the "2011 Volunteer of the Year" award from the United States Tennis Association – Texas and Greenville YMCA. Castillo resides in Greenville, Tx. with his wife Leslie and three children-Brayden, Talen and Jylien.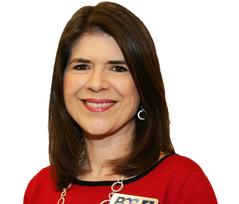 SHELLEY HYDE
GDPCC Director and Founder and CEO of NDSI Direct
Shelley Hyde founded NDSI direct solutions of Dallas, a full service direct marketing company in 1993, which is now a part of PrintMPro, LTD., headquartered in Austin, Texas. Shelley has been in the mailing industry for 24 years. Throughout her career, she has participated in trade associations dedicated to professionalism within the mailing industry. For the past 17 years, she has actively served on the Board of Directors of the Greater Dallas PCC chairing multiple committees and serving as Industry Co-Chair for three years. She also served on the Board of Directors of the Dallas Chapter of the Mail Systems Management Association for several years, holding various positions including President. Shelley holds a bachelor's degree in Business Administration from Trinity University. Shelley currently lives in Arlington with her husband and three children.
MISSIE MEJIA
GDPCC Director and Business Development Representative / Unify Financial Credit Union
Missie Lester-Mejia is a Regional Business Development Representative with Unify Financial Credit Union. Currently at her position a short time, she has been in her field for over 17 years in the DFW area; previously holding a similar position at Neighborhood Credit Union. Missie has worked with the GDPCC board for almost 17 years, first volunteering to help with various activities and working to become a board member, which is has been for more than 10 years. Missie helps with events of all types including National PCC Day, in which she chairs the committee for Decorating, the annual golf tournament and assists with registration and check in at most GDPCC events. Missie has been a longtime volunteer in her community as well serving as a Cub Scout leader and being awarded a Lifetime Member of the National PTA Association.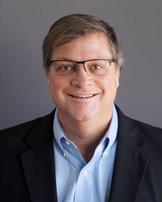 TIM PLUNK
GDPCC Director and Regional Manager at Tension Envelope
Tim Plunk is a Regional Manager for Tension Corporation and has work on the GDPCC for the past two years. He has worked on the Local PCC Day Committee and Co-Chaired the vendor /Exhibitor Hall portion of the event. Tim was one of the people who volunteered to do site evaluations during the search for a new PCC day venue and was lucky enough to find Gilley's. Tim also, works closely with the Houston PCC and feels the PCC provides valuable information to all mailers across Texas. He has work in and around this industry for years and plans on helping the GDPCC and other PCC groups in Texas grow and communicate together. He believes the PCC's today play a important role in keeping the communication lines open between the USPS and the mailing community.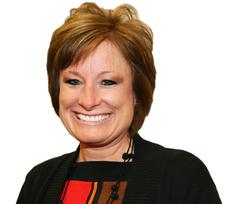 VALERIE JONES
GDPCC Director and Director of Production at Robbins Kirsten Direct
Valerie Jones, the Director of Production at KerstenDirect, is a third generation Direct Mail professional. Her career started out in 1985 wearing many hats working side by side with her father, husband, and two brothers in a family owned Direct Mail Production company. From there, she became a Production Manager for several agencies including TRW, KMA, and Ogilvy & Mather before going to KerstenDirect in 2002 (formerly STRATMARK). Outside of work, it's important to her to balance her role as a mom and a grandmother of four. She can be contacted at vjones@kerstendirect.com.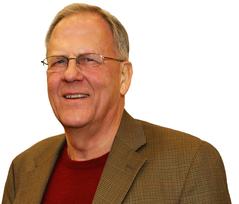 DARYL CUTLER
Director and President, Accord Software
Daryl Cutler is the President of Accord Software Group. He serves on the Board for AMSP Southwest Chapter. He has previously served as the Club Service Director of the Rotary Club of Irving. He has been an active member of the GDPCC for 22 years and serves on the current board as treasurer.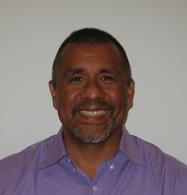 JOHN TORREZ
GDPCC Director and Dallas Customer Relations Coordinator at USPS