2020 BOARD OF DIRECTORS
The GDPCC is governed by an elected board. Directors are voted in every two years.
Key local USPS employees are also appointed board positions. ​
Executive Board of Directors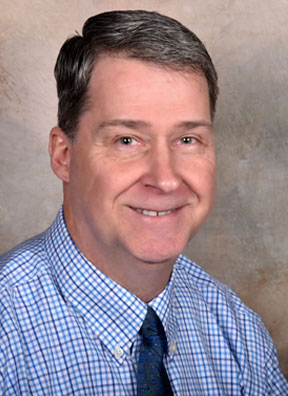 CHRIS LEITNICK
Industry Co-Chair and Strategic Accounts Executive at Color Dynamics
Chris Leitnick is a Strategic Accounts Executive at ColorDynamics in Allen TX. ColorDynamics is an established, award-winning commercial and direct mail printer with web offset, UV sheetfed, medium and large-format digital presses. Chris has held similar positions at Specialty Print Communications, ABGI, Freedom Graphic Systems, Japs-Olson and RR Donnelley. Chris has held leadership positions as President of the Dallas Chapter of the Direct Marketing Association iand GDPCC Industry Co-Chair. He has 33 years of experience in direct mail creative, production and sales. He has been a member of the GDPCC for 10 years and is currently the industry vice co-chair. Chris enjoys working on commissioned portraits and reclaimed wood art and has been married for 27 years with 3 sons.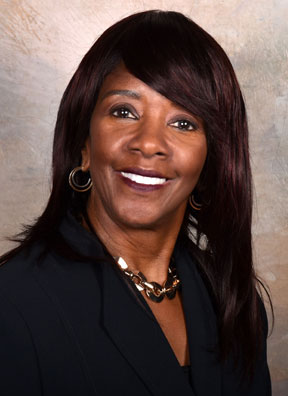 YULONDA J. FRANCIS-LOVE
Postal Co-Chair and USPS Postmaster, Dallas TX
Yulonda Francis-Love started with the USPS as a letter carrier in Los Angeles California in 1989. After 27 years of service and holding fulfilling many different roles, she was sworn in to the position of Postmaster of Dallas Texas in August of 2015. She oversees an annual budget over $167 million and servicing nearly 1.3 million residents. She spends her time making sure things are running smoothly and properly, but her duties vary daily. Not only is she dedicated in her role as Postmaster, she is duly dedicated in her position on the GDPCC board.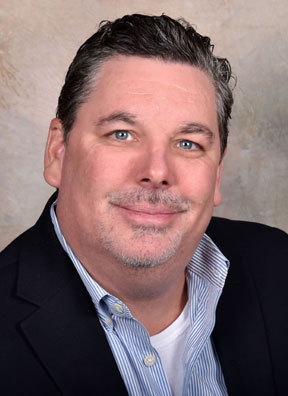 ALLEN AVEN
Vice Co-Chair | Vice President Sales and Marketing, G&C Direct Mail Marketing
Allen's career is deeply rooted in the direct mail and marketing community. He is the Vice President of Sales and Marketing for G&C Direct Mail Marketing in Dallas Texas, a Mail Service Provider. He has a well-rounded background in many aspects of mail and marketing, including data quality, address hygiene, mail optimization, logistic optimization, print and more.
With an expert knowledge of USPS mailing requirements, postal promotions and new technology driving the value of mail, he is a valuable resource to the mail owner, as well as everyone else in the life cycle of mail.
Allen is a current board member of the Greater Dallas PCC and has served as the Industry Co-Chair, Membership Chair and various positions on the Board of Directors. He has also served as National Vice Co-Chair for the PCC Advisory Committee, USPS Headquarters, where he oversaw the Education Committee and the Membership Growth and Recruitment Committee. He also sits on the Digital Media Advisory Council for Eastfield College as an advisor in mail marketing for curriculum development. Allen is a nationally recognized speaker and regularly presents at PCC's around the country, at conferences like National Postal Forum and MailCom and for other organizations like PIA MidAmerica.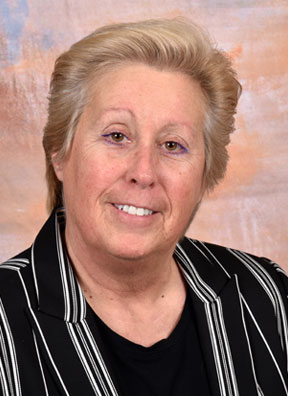 CHRIS SLAUTER
Treasurer and Vice President, Sales at Compact Information Systems
Chris Slauter is the Vice President of Sales for Compact Information Systems. She is an industry veteran with more than 30 years of experience in selling data and helping customers find their audience. From modeling to appending and making list recommendations- she and her team help a nationwide base of clients deliver higher ROI for their customers. Chris has been a speaker at many DMA and PCC events across the country, and is currently the treasurer of the Greater Dallas PCC.
SUSAN WILSON
Secretary and Regional Sales Manager at EPost Global
Susan Wilson is the Regional Sales Manager for EPost Global team. Susan has been in international mail since the early stages of the growth of alternative mailing options. With EPost Global, she is honored to represent a USPS PQW. Susan sells the USPS postal products IPA, ISAL, discounted PMI and E-Packet. Susan has been in the international mail and parcel industry since 1987 working directly with customers from California to Florida. She's a current GDPCC executive board member and past president of MFSA-SW.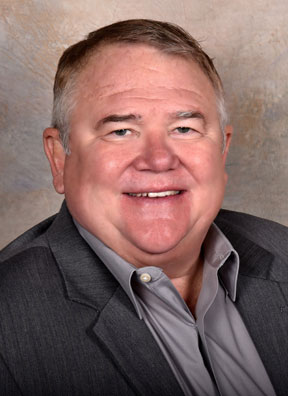 RONNIE EWERS
Membership Chair and Managing Partner, EQ3P Partners
Ronnie Ewers is the managing Partner of EQ3 Partners with over 35 plus years of experience in the mailing industry. He grew up in the industry in his family-owned business, Lee Marketing, which gave him diverse experience in Fulfillment, Presort, Data Processing, Mailing Services and List Brokering. His expertise provides postal optimization customized to the mailer's needs. His services include drop shipping letters, flats and parcels by National Parcel Logistics, modifying sortation schemes, tracking the mail, identifying UAA mail before mailing and lists brokering, all to maximize postal discounts. Ronnie is a member of the Mailers Technical Advisory Committee (MTAC), Board Member of the GDPCC and MFSA, and an active member of Mailers' Hub and PIA. He was a speaker for the following events: National Postal Forum, MFSA, multiple PCC's, PIA-MidAmerica and NAAD.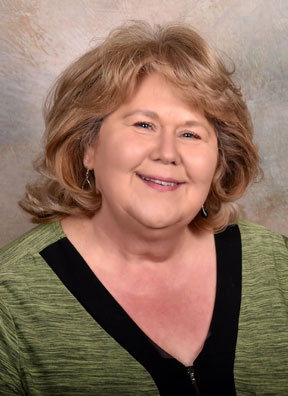 JANET GRAHAM
Newsletter Chair and Senior Customer Service Manager at Pitney Bowes Presort Services
Janet Graham is Senior Customer Service Manager for Pitney Bowes Presort Services in Arlington, TX. She has been with PBPS since December 2010 and has been associated with Corporate Mail Services, Print Management and various Direct Mail services for over 25 years. Janet is the Events Planner for Northview Baptist Church and works freelance in Graphic Designing for friends, family and community events. She currently serves on the GDPCC Board of Directors as Editor of the GDPCC Highlights newsletter and an active PCC member for over 25 years.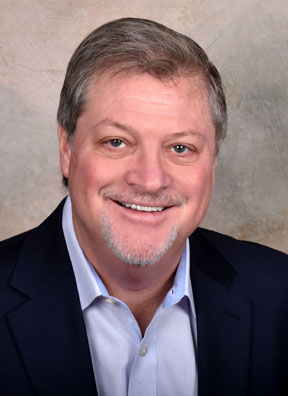 TIM PLUNK
GDPCC Director and General Manager Tension Corporation
Tim is the General Managers of the Tension Corporation's Fort Worth Manufacturing facility and has been a part of the GDPCC for the past 8 years. Tim has been a past Co-Chair of the Exhibit Hall with our Local PCC Day and continues to help with our Exhibit Hall vendors each year. He has worked on PCC Day Site locations and was the first to move us away from the normal convention center venue. He stays active in the Houston PCC and his team is always ready to help mailers across Texas and the USA. Tim works closely with Industry leaders all over Texas and believe strongly in the value of local PCC participation. He feels communication between the USPS and our Mailers is critical in today's fast pace market. He is an active participate in the Volume Mailers Group & The Imaging Network Group.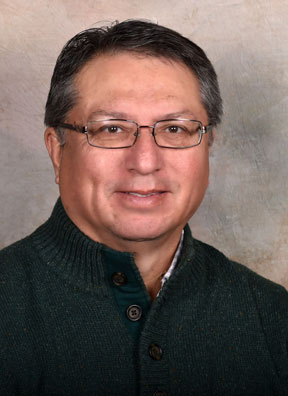 BOBBY CASTILLO
Public Relations Chair and Corporate Facilities Representative at Vistra Energy
Robert J. Castillo, CMDSM, works with Vistra Energy in the Dallas corporate office managing mailing operations for more than 25 years and has served as a national speaker and consultant in the mailing and shipping industry. He has been a long-term member of the GDPCC and board member since 2010. Castillo was the recipient of Management and Customer Service "Excellence Awards" from EFH and Lone Star Gas Company. The United States Postal Service awarded him with the 2000 Postal Southwest Manager award. He received the "2011 Volunteer of the Year" award from the United States Tennis Association – Texas and Greenville YMCA. Castillo resides in Greenville, Tx. with his wife Leslie and three children-Brayden, Talen and Jylien.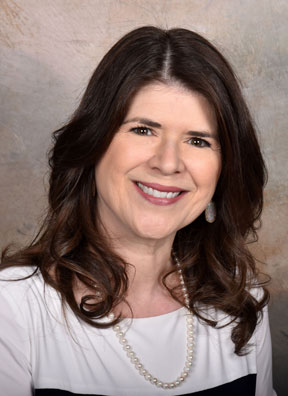 SHELLEY HYDE
GDPCC Director and Founder and CEO of NDSI Direct
Shelley Hyde is Owner/Partner at PrintMailPro, a leader in the print fulfillment market in the state of Texas with locations in Dallas and Austin. As managing Partner over the Dallas facility, she has been actively involved in navigating the challenges of the printing and mailing industry, exploring new technology, and staying on top of constantly changing postal regulations. Throughout her career, she has participated in trade associations dedicated to professionalism and education. For the past 20 years, she has actively served on the Board of Directors of the Greater Dallas Postal Customer Council, and held the position of Industry Co-Chair for three years. Shelley holds a bachelor's degree in Business Administration from Trinity University and achieved the title of Certified Mail and Distribution Systems Manager in 1995. In her free time, she likes to read, travel, and spend time with her husband, three daughters, and two dogs.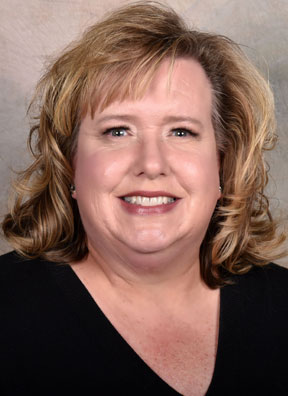 MISSIE MEJIA
GDPCC Director and Business Development Representative / Unify Financial Credit Union
Missie Lester-Mejia is a Regional Business Development Representative with Unify Financial Credit Union. Currently at her position a short time, she has been in her field for over 17 years in the DFW area; previously holding a similar position at Neighborhood Credit Union. Missie has worked with the GDPCC board for almost 17 years, first volunteering to help with various activities and working to become a board member, which is has been for more than 10 years. Missie helps with events of all types including National PCC Day, in which she chairs the committee for Decorating, the annual golf tournament and assists with registration and check in at most GDPCC events. Missie has been a longtime volunteer in her community as well serving as a Cub Scout leader and being awarded a Lifetime Member of the National PTA Association.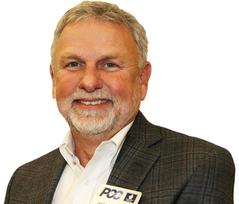 DARRYL CREMER
Golf Event Co-Chair
Darryl Cremer recently retired from the industry with his most previous role being with Pitney Bowes Presort Services (PSI). He has previously been a member of the National Association of Presort Mailers, the National Association of Fleet Management, Variety Club and Junior Achievement. He has been a member of the GDPCC for many years and served on the GDPCC Board for 18 years, serving 2 years as Industry Co-Chair; he chairs the annual Golf Classic and the Night Out With the Rangers, both popular networking events. Darryl was the recipient of the 2005 Ruthie Award and a previous winner of the PCC Volunteer of the Year award.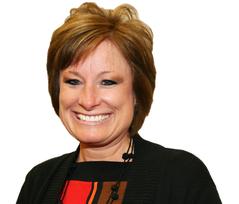 VALERIE JONES
GDPCC Director and Director of Production at Robbins Kirsten Direct
GDPCC Director and Vice President of Production at RKD Group
Valerie Jones, Vice President of Production at RKD Group, is a third generation Direct Mail professional. Her career started out in 1985 wearing many hats working side by side with her father, husband, and two brothers in a family owned Direct Mail Production company. From there, she became a Production Manager for several agencies including TRW, KMA, and Ogilvy & Mather before going to Kersten Direct in 2002 (formerly STRATMARK). Outside of work, it's important to her to balance her role as a mom and a grandmother of five. She can be contacted at vjones@rkdgroup.com.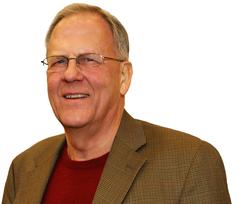 DARYL CUTLER
Director and President, Accord Software
Daryl Cutler is the President of Accord Software Group. He serves on the Board for AMSP Southwest Chapter. He has previously served as the Club Service Director of the Rotary Club of Irving. He has been an active member of the GDPCC for 22 years.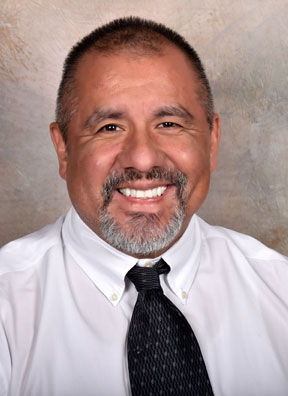 JOHN TORREZ
GDPCC Director and Dallas Customer Relations Coordinator at USPS
John Torrez started his career with the U. S. Postal Service in 1987 as a clerk in the Central Mail Forwarding Systems Unit. After working in the unit for a year, he was promoted to the Dallas Postmaster's Office where he served as Administrative Assistant for 8 years. He has worked for the Postal Service Law Department and in the Fort Worth Postmaster in the Supervisor, Customer Service Support position. He has served in detail positions as the Retail Manager for the Dallas District, Station Manager in Dallas, acting Postmaster in Malakoff and Nevada Texas.
He currently is the Customer Relations Coordinator for the Dallas Postmaster and has served in that role for over 15 years.
He is a key member of the Greater Dallas PCC providing support and assistance in addition to his many duties as CRC for Dallas. His hard work and dedication earned him "Postal Employee of the Year" honors in 2016.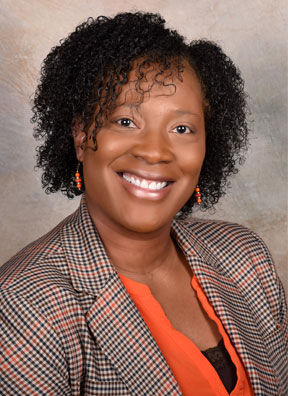 STACEY ALEXANDER (2020 Ad-Hoc Director)
Director General Manager of Pitney Bowes Marketing
Stacy Alexander is General Manager of Pitney Bowes Marketing Mail facility in Arlington TX. She has been a part of the mailing industry for over 20 years, holding various positions in transportation, client services, and account management. Stacy has held leadership positions in domestic and international logistics. Stacy previously served on the Will County Workforce Board of IL before moving to TX. Stacy joins the Greater Dallas PCC in January of 2020 as an Ad-Hoc Director.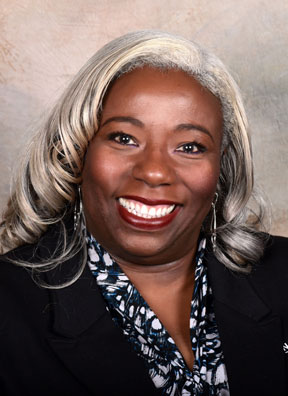 CHARLOTTE SIMMS (2020 Ad-Hoc Director)
Community Relations Officer, Neighborhood Credit Union
Charlotte Simms, is a Community Relations Officer, with Neighborhood Credit Union, she has been in her position for the last 10 years. Charlotte has worked in Financial Services for 30 years, she teaches Financial Literacy, and is passionate about Financial education in the community. She has been featured in Southwest NOW magazine for her outstanding baking skills, she enjoys baking cookies, pies, and cakes. Charlotte has volunteered with the GDPCC behind the scenes for several years, she has been part of the postal family for over 10 years.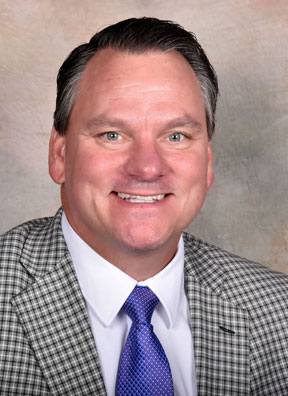 SCOTT HOPPER
Dallas District Manager, USPS
Scott is responsible for the day-to-day activities of mail processing, delivery, and retail operations in more than 417 delivery and retail units and two mail processing plants, which, combined, employ more than 10,660 employees. The Dallas District serves a total of approximately 2.6 million delivery points, with an operating budget of $969 million. The District handles about 8.1 billion pieces of mail annually.
With 31 years of service, Scott began his postal career in 1988 as a City Carrier in Dallas, TX. He continued his work in customer service, becoming first a Supervisor, Customer Services in Denton, TX and then Manager, Customer Services in Grapevine, TX. Scott continued to move through the management ranks, holding a variety of positions, including Manager, Delivery and Customer Service Programs and Route Examination and Adjustment Team Leader. Scott also served as the Postmaster of Grapevine, TX.
In 2008, Scott served as Manager, Operations Programs Support for the Fort Worth District. The next year, he became the Manager, Delivery Program Support for the Southern Area. Scott worked at USPS Headquarters in Washington, D.C. as Manager, Delivery Strategy & Planning. Prior to coming to Dallas, Scott was District Manager of the Northern New Jersey District in Edison, NJ.
In addition, Scott held detail assignments as Acting District Manager for both the Alabama and Louisiana Districts. He is Lean Six Sigma (LSS) Green Belt certified.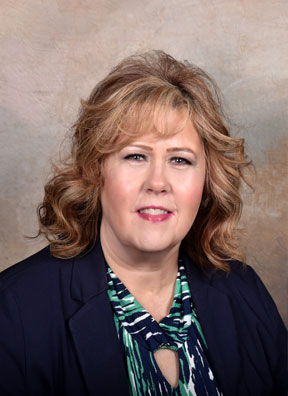 KELLEY DAVIS
Marketing Manager, Dallas District, USPS
Kelley Davis began her Postal Career as Clerk Stenographer in the Budget and Financial Analysis Department in the Dallas District in 1991. During her 28 years of service, she has held most managerial positions within the Marketing Department. For the past 2 years she has enjoyed working as the Manager, Marketing, in the Dallas District. As departments within Marketing, the Business Mail Entry Units and Retail Units contributed and supported a total revenue of $1.2 billion dollars in the Dallas District in FY 19. She oversees 4 departments within a Marketing Team of almost 40 employees. A large portion of her day-to-day duties involve assisting large and small business mailers, as well as, residential Postal customers.